Browsing articles tagged with " EDW"
I've been attending Enterprise Data World for more than 15 years.  This event, focused on data architectures, data management, data modeling data governance and other great enterprise-class methods is part technical training and part revival for data professionals.  It's just that good.
This year the big bash is being held in Austin, TX, a thriving tech-oriented community, 27-April to 1 May.  And this year's theme is "The Transformation to Data-Driven Business Starts Here."
And right now there's a $200 Early Bird Discount going…plus if you use coupon code "DATACHICK" you can save $200 more on a multi-day registration or fifty bucks on a one day pass.  There.  I just saved you $400.  And no, I get no kickbacks with this discount code.  I don't need them.  I need you to be at this event, sharing your knowledge and meeting other data professionals. I need you to be part of the community of data professionals.

Top 10 Reasons You Need to Go to EDW 2014
Data is HOT HOT HOT.  I deemed 2013 The Year of Data and I see no signs that organizations are going to back to software-is-everything thinking.  2014 is still going to be a year full of data. There's even an executive, invitation-only CDOvision even co-located.
Not Just Bullet Points.  There are over 20 hours of scheduled networking events for you to chat with other data-curious people.  Chatting with other data professionals is my favourite part of this event.  Bring your business cards…er… .vcs contact file.
Lots of Expertise. Not just data celebrities, but also other data professionals with thousands of hours of hands-on experiences, sharing their use cases around data.  And not just data modeling.  Big Data.  Analytics.  Methods.  Tools.  Open Data.  Governance. NoSQL. SQL. RDBMS. Fun.
Certifications.  You can take advantage of the Pay-Only-If-You-Pass option for the CDMP on-site certification testing.
Workshops. I'm doing a half day tutorial on Driving Development Projects with Enterprise Data Models.  I'll be talking about how data models fit within real-life, practical, get-stuff-done development projects. No ivory towers here.
SIGs.  There are special interest groups on data modeling products, industries and methods. You can meet people just like you an share your tips and tricks for data lovin.  I will be leading the ER/Studio SIG.
Ice Cream.  This conference has a tradition of the ice cream break on the exhibit floor.  Nice ice cream, even.
Austin. Austin is one of the more vibrant cities in Texas.  So cool, it even has a Stevie Ray Vaughan statue. Museums, Theatres, indoor golf, clubs.  There's a reason why SxSW is held here.
Vendors. Yes, we love them, too.  Meet the product teams of the makers of the tools you use every day.  Or meet new teams and ask for a demo.  They are good people.
Love Your Data.  There's no better way to show your love than to network with other data professionals and learn from industry leaders.
Come learn how to help your organization love data better.  You might even see me in a lightning talk holding a martini.  Or taking impromptu pics of @data_model and other data professionals.  Or debating data management strategy with people from around the globe.  In other words, talking data. With people who love their data.  Join us.
I'll be participating in this year's Enterprise Data World 28 April to 2 May in San Diego, CA.  If you register using the coupon code DATACHICK you can get $200 off a multi-day registration.  That code saves you $50 on a one-day registration.
On Thursday, 2 May I'm giving a half day workshop on the data modeling process:
S5: Advanced Data Modeling: Be Happier, Add More Value and Be More Valued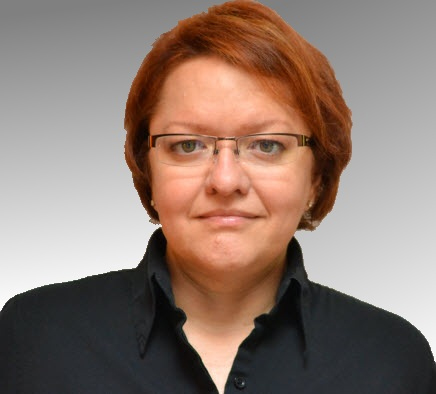 Karen Lopez
Sr. Project Manager & Architect
InfoAdvisors
Thursday, May 2, 2013


01:15 PM – 04:30 PM
Level: 
Advanced
In this advanced workshop, Karen Lopez covers how to make data modeling more relevant in 2012 and removing pain points for modelers and other team members. It includes how to be successful in an agile/scrum environment, how to make models valuable in a NoSQL project, how to better work with DBAs, Developers, Project Managers and how to sound and be more valuable.
This follows a workshop format, with both individual and team exercises. It is expected that attendees will have more than two years of hands-on data modeling and database design skills at the enterprise level.
Starting a Blog for Data Professionals
On Wednesday I'm doing a professional development session on getting started with blogging:  Starting a Blog: Easy Step Show and Tell for Data Professionals.  This session is nicely placed between the coffee and desserts segment on the exhibit floor and the ice cream social that happens right after.  I'm expecting a lot of sugar-motivated potential bloggers.
I'll also be doing some special activities with vendors and sponsors: watch your inbox for information from them about their events.
EDW is one of my favourite conferences of the year – part technical education, part data professional reunion, part data community revival.  You don't want to miss it. 
I'm not sure, but I think I've been attending the Enterprise Data World event (formerly the Wilshire Meta-Data/DAMA Symposium) since 1998 and speaking at most of them.  There's a reason I keep going back: this is my annual "revival" for networking and collaborating with other data professionals.  I need that fix, every 12 months or so, to focus on sharing and caring about data modeling, database design and tools.
This year the event will be held in Atlanta, so at least we'll be warmer than some years, right?  I remember a particularly freezing March in Boston.  I don't want to repeat that, ever.
By the way, there is still time to register and I believe there is still a $100 discount available.  If you can't find that, contact me and I'll see what I can do for you <grin>.
My Events
This is a busy year for me at EDW.
Kick-off Panel: I'll be part of the "Welcome Panel" moderated by Tony Shaw of Dataversity.  Jaime Fitzgerald, Peter Aiken, Sue Gueuns and I will be talking about our tips for getting the most out of the event, including our recommendations for the sessions we most want to attend.
http://edw2012.dataversity.net/sessionPop.cfm?confid=65&proposalid=4803
Size Doesn't Matter: I'll be defending my Talk Champion crown sweatshirt at this year's Lightning Talks.  All other speakers, be warned.  I talk FAST.  I'm also known for going for the cheap jokes that get votes.
http://edw2012.dataversity.net/sessionPop.cfm?confid=65&proposalid=4813
ER/Studio Special Interest Group: I'll be leading a user-to-user discussion of Embarcadero and their database and data modeling tools. We will have Embarcadero reps there to contribute, but this is still a user group meeting.  You don't have to be a current customer to attend.
By the way, there are also SIGs for CA ERwin Data Modeler and Sybase PowerDesigner going on at other times. 
http://edw2012.dataversity.net/sessionPop.cfm?confid=65&proposalid=4505
Finding Myself: A Case Study on Your Data Model, My Data and Me:  This is my regular session at the event, where I take a snarky look at how your systems mess with my data…and how I pay the price for that messiness.  I hope you'll join me for this irreverent look at cost, benefit and risk choices that "they" make when "they" manage our data. 
http://edw2012.dataversity.net/sessionPop.cfm?confid=65&proposalid=4496
Data Modeling Power Panel – Contemporary Issues in Modeling:  I'll be participating in Alec Sharp's panel along with Michael Blaha and David Hay on forward-looking topics in data modeling and management.  My topic will focus on NoSQL, especially extensions to relational DBMSs.
John Zachman
This year marks the 30th year since John Zachman shared his Zachman Framework with the world. There will be a special event on Wednesday evening to recognize his contributions to enterprise architecture over the last three decades. 
Social
Of course in addition to all the great sessions, there will be social events and time for catching up on what other data professionals have been up to since I saw them last year in Chicago.
For those of you who can't make it, a bunch of us will be tweeting using the hashtag #EDW12.  You can follow along on Twitter, even if you aren't signed up for it, by going to http://search.twitter.com and searching for "EDW12"
I hope to see you and get a chance to chat with you at this year's EDW.  That's why I go…the sessions are great, but the chance to share ideas, tips, tricks and data stories is what keeps me coming back.
Recent Comments
Categories
Archive