Browsing articles tagged with " Big Challenges"
22 May 2014, 2PM EDT
Register: http://www.dataversity.net/may-22-webinar-big-challenges-data-modeling/ 
It's May, which sets this former Hoosier thinking of racetracks and Indy cars. I'm also a runner and that means I'm always thinking about pace and timings…and feeling guilty about not training hard enough.
This got me musing about how data modelers can speed up the data modeling process — not just during a development projects, but at all points in our work day. So let's have a discussion about
In this month's webinar, we'll talk about:
The Need for Speed
Sprints, marathons and training
Race cars, horses, carts, and feet
Qualifiers and Races
Pace cars
Backseat drivers
Rules, tickets and enforcement
Fads, gadgets and automation
Red, yellow, green and checkered flags
How do you know when to stop racing?
Joining me in the discussion will be two wonderful panellists:
Donna Burbank, VP, Information Management Services at Enterprise Architects ( @donnaburbank )
Carol Lehn, MDM Database Designer at PepsiCo ( @lehnca )
And as usual, our attendees will have the opportunity to participate via chat and Q&A as our final panellist.
Register: http://www.dataversity.net/may-22-webinar-big-challenges-data-modeling/
I have a great topic and panel for this month's Big Challenges in Data Modeling webinar on Thursday, 24 April 2014, 2:00 PM EDT. It's free, but you have to register to get the log in information.
Ethical Issues in Data Modeling
We'll be talking about the nature of ethics, data and data modeling.  I bet all of you have been placed in a tough situation before, either by other IT professionals or by business users who ask you to do something that you aren't sure is ethical.  Maybe it's legal, maybe it isn't.  Maybe it's about protecting data or data quality.
Some of the topics I hope we can discuss:
What is the nature of ethics?
How do ethics differ from morality? Legality?
Can ethics be taught?
Where does ego come into play here?
What about Codes of Ethics and Codes of Conduct?
Is there one right answer? Is there an always wrong answer?
What's the difference between a whistleblower and a tattletale?
What tools do we have in making ethical decisions?
How should we deal with unethical co-workers? Management? Customers?
What does it all mean, anyway?
Ethical Situations in Data and Data Modeling
If the answer is always "it depends", what does it depend on?
What if faster data means lesser data quality?
Have you ever been asked to falsify a status report?
Have you had to deal with someone else who provided incorrect information to a business user or management?
Have you ever been asked to look the other way when security policies are being broken?
Have you raised an issue of data protection that was ignored? Or minimalized?
What about using production data for testing and development?
What if the data is right, but the transformations or reporting is wrong?
What if it's intentionally wrong or misleading?
Have you ever had to deal with someone else's ego?
Have you escalated an ethical issue? What about a legal one? A moral one?
Do data modelers have distinct areas that we need to watch out for when it comes to ethics?
Have you ever left a job or project due to ethical reasons?
Panelists
Len Silverston (http://www.univdata.com/ | @lensilverston ), author of Universal Data Models I, II, III, speaker, coach, consultant, trainer.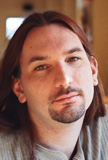 Denny Cherry, (http://dcac.co/ | @mrdenny ) author of Basics of Digital Privacy, Securing SQL Server and other books, speaker, consultant and trainer.
Tamera Clark (http://clarkcreations.net/blog/ | @tameraclark ) speaker, volunteer, Business Intelligence expert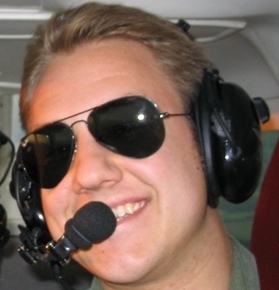 Kerry Tyler, (http://www.airbornegeek.com/ | @airbornegeek ) speaker, volunteer, Business Intelligence Developer.
YOU! Our webinars consider attendees as panelists. You'll have the opportunity to ask questions, chat with other attendees and tell your own stories. You can even arrive early and stay late for our pre-show and after-show discussions. 
Register now and bring your ethical questions and comments.
This month's Big Challenges in Data Modeling webinar is Thursday at 2PM EDT.  We'll be talking about better collaboration with developers and the development process.
I have a great panel:
Missy Wittman, Information Modeling Engineer Specialist, American Family Insurance

Missy Wittmann is an Information Modeling Engineer Specialist at American Family Insurance. Missy has worked in the data modeling field for over fifteen years in various roles. She started out as a business partner on a project that did some data modeling and enjoyed the process so much that she changed career paths. Missy has facilitated projects for Business Modeling, Logical and Physical Data Modeling. Most recently she has been participating in projects that are creating XML Schema's. Data Modeling is an exciting place to be in the world of technology. No matter what technology is being used to get the end result, we always need our blue-print!
Joe Devon, CoFounder, Diamond Web Services

Joe Devon is the co-founder of Diamond Web Services, a boutique web development shop based in Venice Beach; Startup Devs, a "Prototypes as a Service" company building MVP's for startups, and founding partner of Television Four, where he is building a technology channel.
Joe has been a computer programmer for more than 20 years, working on projects spanning Search Engine technology, Performance Management, scaling Wide Area Networks; for Internet backbone providers, Investment Banks, Telcos & Media.
Joe serves on the advisory boards of leading development industry conferences (Zendcon, Semtech) and for the educational program of Cross Campus. Joe is an organizer of several technology oriented meetup groups in Los Angeles and CoFounded Global Accessibility Awareness Day, bridging the gap between disabled citizens and the Internet.
Gwen Thomas, President, Data Governance Institute
Gwen Thomas is a Data Governance pioneer, founder of the Data Governance Institute, and publisher of the web's largest Data Governance resource at www.datagovernance.com. Gwen has personally assisted many large, mid-sized, and small organizations with their data strategies, data governance and stewardship programs, master data strategies, and other information practices. Gwen is a frequent presenter at industry data events and contributor to IT and business publications.
I'm expecting a lot of good discussion and sharing of tips about how data models and data modelers can best work with developers during fast-paced, get-er-done projects. 
Registration is free, but you need to do that to get the information to join.
I've recently taken over director moderator duties for the monthly Big Challenges in Data Modeling webinar hosted by Dataversity.net.  Former moderator, Graeme Simsion, has moved on to exciting things in the writing and film industry, so I'm stepping up to take on the role of agent provocateur in engaging the data community to chat and debate about industry and academic trends in the data world.
Big Challenges in Data Modeling #BCDModeling
In tomorrow's panel, well be chatting about a soon to be released research paper based on a survey of data professionals.  This paper covers:
Role of Agile/SCRUM on data modeling projects
Data Modeling tool features
Data Architecture staffing
Big Data trends
..and more.
Joining me will be a great cast of characters team of experts in data management as we chat about the paper and how these things have changed over the years.
Chris Bradley, IPL @inforacer
Donna Burbank, CA Technologies, @donnaburbank
David Dichmann, SAP (Sybase), @ddichmann
Missy Whittmann, American Family Insurance … and real life data architect
We run a fun and engaging webinar where audience members can chat with each other and the panellists, so you get to be part of the insight and fun, too.  So make sure you join a bit early so that we can pre-chat.
You need to register to attend.
Recent Comments
Categories
Archive