Browsing articles in "Speaking"
My class writing out their top 10 Data Success Stories.
I was really happy to see such a great turnout for today's session on how to get started blogging at Enterprise Data World (#EDW13).  I wasn't just happy to have a full room, but that I got so many great, insightful questions and comments.
My Get Blogging slides are available for download now.
Some of the resources I mentioned during the talk:
WordPress.com This is my blogging platform of choice.  You can set up a blog in 10 seconds, for free. 
WordPress.org Same platform, but if you want to host it someplace yourself.  You can also find a third party host and they typically will have this ready to install from their catalog of approved applications.  It's free.
Windows Live Writer http://windows.microsoft.com/en-us/windows-live/essentials-other-programs  This is what I use to compose most of my blog posts
TechSmith.com Home of Camtasia (video editor of my choice) and SnagIt (my screen capture tool).  You want these.
ERwin.com Go To page for all things ERwin, including their blogs (under the community page)
Embarcadero.com Where to find ER/Studio blogs
Dataversity.net Home of numerous blogs and articles
Remember, if you start blogging, I want to hear about it so that I can share, comment, and help you promote your writing.
Get Blogging!
Rant Level: High. It's Friday. 
I was reading an ACM blog post by Judy Robertson about strutting, a tactic used by audience members at event.  Robertson discusses a specific type of this behaviour, done by IT people: nerd strutting. 
Garvin-Doxas and Barker (2004) refer to "strutting" as a style of interaction where people show off their knowledge by asking questions carefully designed to demonstrate that they know a lot about the topic, and quite possibly that they know more than everyone else around them. The problem with this in a learning situation is that students who lack confidence assume that they are the only person who doesn't understand, and quickly feel even more demoralised.
The full paper is available if you'd like to read about the study these researchers did on Defensive Climate in the Computer Science Classroom.
I'm betting you've seen this behaviour before.  In fact, I'd bet that if you attend enough events, you could name the people most likely to nerd strut before the speaker has even gotten 15 minutes into her presentation.  They ask questions, often sprinkled with references to product codenames, Greek philosophers, small startups and archaic error numbers.   They use highly jargonized terms.  They use insider terms. They want you to feel outside the inner circle.  They want you to know just how freaking smart they are.  But you know what's funny?  The vast majority of the people in the room can see what they are doing and silently smirk.   
I'm interested in hearing just what sorts of people fall for this bravado.  Everyone else in the room talks about how insanely annoying the behaviour is, but no one wants to do anything about it.  I'm not even sure what we can do about it, other than to ask audience members to stop.  
Insults R Us
Another tactic that nerd strutters do is sit in the audience and stage whisper criticisms of the speaker and the topics.  I find this incredibly annoying as an audience member.  It doesn't impress me, nor does it make me feel as if the strutmaster is actually convincing anyone he is superior. A variation of this is a group of people, chatting with each other and loudly snickering about the speaker or the topic.   
If you are sitting in a presentation and you find it too "level 100" for your tastes, you should just get up and find a presentation more fitting for your enormous brain…or whatever body part is keeping you from learning anything.
Why it Matters
I know, some of you are saying "But Karen, just ignore the @$$#@+s that do this stuff".  I do, mostly.  However, Garvin-Doxas and Barker found that the effect of many types of negative communication, even when it was not intended, has a negative impact on many students, especially women.  Yes, women should suck it up and learn to play the game of competition.  But we don't do it that well.  In general, women prefer a collaborative environment.   We love a bit of friendly competition. But one where team members insult others in public? Not so much.
The authors point to the fact that IT work is highly collaborative.  Supporting and enabling a culture of jabs, insults, mockery and distain works against that goal.  I hear people constantly ranting that topic X should not be on a conference agenda because it is isn't what *they* want  learn.  I say "choose another session – there are several other tracks".  When I see someone nerd strut in front of an entire audience, I want to call them out – tell them they are showing off.  We can all tell when a question isn't really a question. I don't do call people out on this, though, because no one else does.
What to Do
Robertson gives 3 tips in her blog post on dealing with nerd strutting.  Go read them.  I'd love to see the community deal with this in a consistent, collaborative way.
I'd like to add to them:
1. Encourage others to ask questions during presentations.  One of the reasons why many nerd strutters can do what they do, often several times in the same session, is that very few people ask questions or give commentary.  If enough people are asking legitimate questions, then the strutters get less show time.
2. Ask the Insult R Us people to take their conversation elsewhere. It's annoying enough to hear anyone ramble on while you are trying to listen to the speaker.  It's not rude or unfair to ask people, no matter what they are talking about, to either be quiet or to wander somewhere else.
3. Stand up to people who insult the work of others.  This one is the biggest pet peeve of mine.  It's fine for people to be proud of their own work.  It's not cool for them to insult the work of others just because they think it's easy or low-level stuff. I don't just draw boxes and lines all day.  BI professionals don't just draw bar charts all day.  Developers don't just type all day.  We all have difficult jobs.  I don't need to step on someone else to raise myself up.  I will continue to speak out to the people who need to insult others.  I'm hoping you can, too.
Community Impact
From the paper:
Finally, when people communicate certainty in a dogmatic fashion, they also tend to communicate a low tolerance for disagreement. When defensive communication becomes habitual in a social context, it engenders a "defensive climate." Distrust of others becomes the norm, resulting in a social environment privileging competition over cooperation.
We all need to recognize that this negative behaviour hurts everyone.  It poisons the community.  It drives people away, especially new community members and those who want to work together to solve problems and build the community.   And we all need to work together to keep people focused on making the community an inclusive, inviting environment.
Garvin-Doxas, K. and Barker, L. J. 2004. Communication in computer science classrooms: understanding defensive climates as a means of creating supportive behaviors. J. Educ. Resour. Comput. 4, 1 (Mar. 2004), 2. DOI= http://doi.acm.org/10.1145/1060071.1060073
.
I'll be participating in this year's Enterprise Data World 28 April to 2 May in San Diego, CA.  If you register using the coupon code DATACHICK you can get $200 off a multi-day registration.  That code saves you $50 on a one-day registration.
On Thursday, 2 May I'm giving a half day workshop on the data modeling process:
S5: Advanced Data Modeling: Be Happier, Add More Value and Be More Valued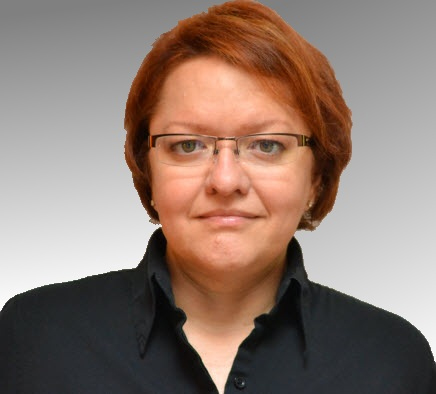 Karen Lopez
Sr. Project Manager & Architect
InfoAdvisors
Thursday, May 2, 2013


01:15 PM – 04:30 PM
Level: 
Advanced
In this advanced workshop, Karen Lopez covers how to make data modeling more relevant in 2012 and removing pain points for modelers and other team members. It includes how to be successful in an agile/scrum environment, how to make models valuable in a NoSQL project, how to better work with DBAs, Developers, Project Managers and how to sound and be more valuable.
This follows a workshop format, with both individual and team exercises. It is expected that attendees will have more than two years of hands-on data modeling and database design skills at the enterprise level.
Starting a Blog for Data Professionals
On Wednesday I'm doing a professional development session on getting started with blogging:  Starting a Blog: Easy Step Show and Tell for Data Professionals.  This session is nicely placed between the coffee and desserts segment on the exhibit floor and the ice cream social that happens right after.  I'm expecting a lot of sugar-motivated potential bloggers.
I'll also be doing some special activities with vendors and sponsors: watch your inbox for information from them about their events.
EDW is one of my favourite conferences of the year – part technical education, part data professional reunion, part data community revival.  You don't want to miss it. 
This month's Big Challenges in Data Modeling webinar is Thursday at 2PM EDT.  We'll be talking about better collaboration with developers and the development process.
I have a great panel:
Missy Wittman, Information Modeling Engineer Specialist, American Family Insurance

Missy Wittmann is an Information Modeling Engineer Specialist at American Family Insurance. Missy has worked in the data modeling field for over fifteen years in various roles. She started out as a business partner on a project that did some data modeling and enjoyed the process so much that she changed career paths. Missy has facilitated projects for Business Modeling, Logical and Physical Data Modeling. Most recently she has been participating in projects that are creating XML Schema's. Data Modeling is an exciting place to be in the world of technology. No matter what technology is being used to get the end result, we always need our blue-print!
Joe Devon, CoFounder, Diamond Web Services

Joe Devon is the co-founder of Diamond Web Services, a boutique web development shop based in Venice Beach; Startup Devs, a "Prototypes as a Service" company building MVP's for startups, and founding partner of Television Four, where he is building a technology channel.
Joe has been a computer programmer for more than 20 years, working on projects spanning Search Engine technology, Performance Management, scaling Wide Area Networks; for Internet backbone providers, Investment Banks, Telcos & Media.
Joe serves on the advisory boards of leading development industry conferences (Zendcon, Semtech) and for the educational program of Cross Campus. Joe is an organizer of several technology oriented meetup groups in Los Angeles and CoFounded Global Accessibility Awareness Day, bridging the gap between disabled citizens and the Internet.
Gwen Thomas, President, Data Governance Institute
Gwen Thomas is a Data Governance pioneer, founder of the Data Governance Institute, and publisher of the web's largest Data Governance resource at www.datagovernance.com. Gwen has personally assisted many large, mid-sized, and small organizations with their data strategies, data governance and stewardship programs, master data strategies, and other information practices. Gwen is a frequent presenter at industry data events and contributor to IT and business publications.
I'm expecting a lot of good discussion and sharing of tips about how data models and data modelers can best work with developers during fast-paced, get-er-done projects. 
Registration is free, but you need to do that to get the information to join.
Tomorrow, Thursday 28 February at 2;00PM EST, I'll be moderating a panel of expert data modelers as part of my Big Challenges in Data Modeling Series at Dataversity.net .  In this month's webinar, we'll be debating the role of data architects in how we can best support business processes related to data privacy, data security and compliance.  We'll start by talking about recent data breaches and privacy issues.
One of the more contentious debates I have on projects is whether or not data modelers and architects should even have a role in these processes.
Joining me for this month's panel are:
Eva Smith ( @datadeva | blog ) Director of Information Technology at Edmonds Community College (EdCC) where she oversees college IT functions and serves on the IT Commission for the Washington State Community and Technical College system.  Eva also volunteers for DAMA, International on the Editorial Board for the Data Management Body of Knowledge (DMBOK) Version 1, and as DAMA-I liaison to the Institute for Certification of Computing Professionals (ICCP).
Loretta Mahon Smith( @silverdata ) is currently the IBM Global Business Services, Business Analytics & Optimization Lead for the Data Modeling Center of Excellence. She has an extensive background in the financial services industry and is also a long time DAMA volunteer.
Peggy Schlesinger is a well-respected Master Enterprise Architect with Intel Corporation with a long history in Master Data Management.  She is currently working on the Semantic Definition for the enterprise to improve and accelerate Business Intelligence, and is moving the environment toward Self-Service Business Intelligence.
YOU
As always, our last panelist is YOU! Unlike many webinars, we run these as highly-interactive events.  We have a formal Q&A for when you want to ask a question of the panel, but we also have a peer-to-peer chat open so that you can discuss what you hearing in real time.  We try to keep track of what's going on in the chat so that we can comment and address the points being raised there.  I love this feature and hope you will join us to be part of this event.
If you have a topic or question you'd like us to address, leave a comment below and we'll try to work it in.
Also, if you are unable to make the webinar, you can register now anyway and listen to the recording later.  So get registered now.
Recent Comments
Categories
Archive