Browsing articles in "Speaking"
shared some of these on Twitter, but I decided to pull them all together in one place.  There's be a lot of tips shared prior to these events, but I think these haven't been covered nearly enough.
Laptop Power cord
Spare batteries
USB charger ends
VGA adapter/dongle
Presentation clicker
Presentation on thumb drive
 Compassion for those with difficulties
 Bravery to meet people in person
 Spirit to lift others up
 Daring to try something new
 Firmness to speak up
 Care for not insulting others
 Humility to ask real questions
 Talent to discourage Strutters
 Expertise to think of audience, not self
 Restraint not to sell from the podium
 Civility to be nice to everyone, not just the celebs
 Class not to spam the crowd
 Excellence to understand that not everyone speaks English well.
 Integrity to disclose your biases and affiliations
 Professionalism not to cuss
 Readiness to help others
 Genuineness to show your real self
 Trust that others want you to succeed
 Diligence to keep your promises
 Concern for others who have less experience than you
 Coolness to get through tough discussions
 Kindness for others
 Goofiness to have fun
 Self-discipline to take care of your body
 Prudence to take care of your mind
 Sincerity to admit your mistakes
 Preparedness for your presentation.
 Openness to constructive feedback
 Honesty to admit "I do not know"
 Expertise to answer questions
 Mindfulness to know when you are not helping
 Charity for others who disagree with you
 Expertise to know when to not try to answer questions
 Empathy for others
 Respect for self
 Wisdom to know that you can't have self respect without empathy for others
 Forethought to pack well
 Vigilance to call out bullying and disrespect
 Courage to meet others who are different than you
 Strength to deal
 Moderation to get to tomorrow
 Stamina for long days
 Thankfulness for volunteers and staff
 Joy for cheering on others
What did I forget on this list?
Many Toronto User Group members will be attending the PASS Summit in November in Seattle Washington, including me.  If you work with SQL Server, this is the only community-driven event for SQL Server training, presentations, workshops and networking.
Would you like to join us?  Use our PASS Summit Discount code / Coupon / promo code:
CASUMG64
You can register now at  http://www.sqlpass.org/summit/2014/RegisterNow.aspx and use the code to save $150 off full registrations.  If you register before 27 June, you'll get the best discount you can get right now and the Toronto User Group gets $50 to fund our meetings which start again in September.  That's right: you save some dough and our user group gets funding for our upcoming season that starts in September 2014.
If you can't register now, no worries.  You can still use our chapter code later. 
Feel free to share this information with colleagues, even the discount code.  The more the merrier. And the better you can love your SQL Server data.
Big data and NoSQL have led to big changes In the data environment, but are they all in the best interest of data? Are they technologies that "free us from the harsh limitations of relational databases?" as I recently blogged about at Dataversity.net?
In this month's webinar (register now), we will be answering questions like these, plus:
Have we managed to free organizations from having to do data modeling?
Is there a need for a data modeler on NoSQL projects?
If we build data models, which types will work?
If we build data models, how will they be used?
If we build data models, when will they be used?
Who will use data models?
Where does data quality happen?
Are there NoSQL technologies for which data modeling will never apply?
Finally, we will wrap with 10 tips for data modelers in organizations incorporating NoSQL in their modern data architectures.
Join NoSQL expert extraordinaire Dan McCreary ( blog ) and others (including YOU!) as we talk about the future of data modeling and data modelers this Thursday, 26 June, at 2PM EDT.
We'll also have some prizes to give a way, so plan on attending live.
(BTW, don't get me started on the lame modeling styles/naming standards in stock photography.  Maybe I should start making some for Getty Images?)
22 May 2014, 2PM EDT
Register: http://www.dataversity.net/may-22-webinar-big-challenges-data-modeling/ 
It's May, which sets this former Hoosier thinking of racetracks and Indy cars. I'm also a runner and that means I'm always thinking about pace and timings…and feeling guilty about not training hard enough.
This got me musing about how data modelers can speed up the data modeling process — not just during a development projects, but at all points in our work day. So let's have a discussion about
In this month's webinar, we'll talk about:
The Need for Speed
Sprints, marathons and training
Race cars, horses, carts, and feet
Qualifiers and Races
Pace cars
Backseat drivers
Rules, tickets and enforcement
Fads, gadgets and automation
Red, yellow, green and checkered flags
How do you know when to stop racing?
Joining me in the discussion will be two wonderful panellists:
Donna Burbank, VP, Information Management Services at Enterprise Architects ( @donnaburbank )
Carol Lehn, MDM Database Designer at PepsiCo ( @lehnca )
And as usual, our attendees will have the opportunity to participate via chat and Q&A as our final panellist.
Register: http://www.dataversity.net/may-22-webinar-big-challenges-data-modeling/
I have a great topic and panel for this month's Big Challenges in Data Modeling webinar on Thursday, 24 April 2014, 2:00 PM EDT. It's free, but you have to register to get the log in information.
Ethical Issues in Data Modeling
We'll be talking about the nature of ethics, data and data modeling.  I bet all of you have been placed in a tough situation before, either by other IT professionals or by business users who ask you to do something that you aren't sure is ethical.  Maybe it's legal, maybe it isn't.  Maybe it's about protecting data or data quality.
Some of the topics I hope we can discuss:
What is the nature of ethics?
How do ethics differ from morality? Legality?
Can ethics be taught?
Where does ego come into play here?
What about Codes of Ethics and Codes of Conduct?
Is there one right answer? Is there an always wrong answer?
What's the difference between a whistleblower and a tattletale?
What tools do we have in making ethical decisions?
How should we deal with unethical co-workers? Management? Customers?
What does it all mean, anyway?
Ethical Situations in Data and Data Modeling
If the answer is always "it depends", what does it depend on?
What if faster data means lesser data quality?
Have you ever been asked to falsify a status report?
Have you had to deal with someone else who provided incorrect information to a business user or management?
Have you ever been asked to look the other way when security policies are being broken?
Have you raised an issue of data protection that was ignored? Or minimalized?
What about using production data for testing and development?
What if the data is right, but the transformations or reporting is wrong?
What if it's intentionally wrong or misleading?
Have you ever had to deal with someone else's ego?
Have you escalated an ethical issue? What about a legal one? A moral one?
Do data modelers have distinct areas that we need to watch out for when it comes to ethics?
Have you ever left a job or project due to ethical reasons?
Panelists
Len Silverston (http://www.univdata.com/ | @lensilverston ), author of Universal Data Models I, II, III, speaker, coach, consultant, trainer.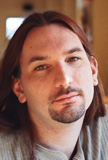 Denny Cherry, (http://dcac.co/ | @mrdenny ) author of Basics of Digital Privacy, Securing SQL Server and other books, speaker, consultant and trainer.
Tamera Clark (http://clarkcreations.net/blog/ | @tameraclark ) speaker, volunteer, Business Intelligence expert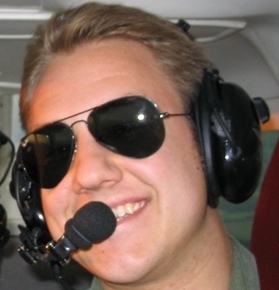 Kerry Tyler, (http://www.airbornegeek.com/ | @airbornegeek ) speaker, volunteer, Business Intelligence Developer.
YOU! Our webinars consider attendees as panelists. You'll have the opportunity to ask questions, chat with other attendees and tell your own stories. You can even arrive early and stay late for our pre-show and after-show discussions. 
Register now and bring your ethical questions and comments.
At the upcoming Enterprise Data World 2014, I'll be doing a half-day presentation on Driving Development Projects with Enterprise Data Models. 
Here are a few teases for what we will be talking about:
The Abstract:
Monday, April 28, 2014


08:30 AM – 11:45 AM
Level: 
Intermediate
Join this session to see how data fits in real-world enterprise development projects. We'll answer such questions as:
"Who does what?"
"Why are we doing this?"
"Will it slow things down?"
"Will it work with agile development?"
"Will I have to actually talk to a data architect?"
"What about the Cloud?"
"What are the biggest mistakes teams make?"
"Will I still have a job?"
The session will feature demos of common data modeling-to-database processes, including reverse engineering, forward engineering, generating DDL, alter scripts, and more. You will leave with 10 tips for making model-driven database development successful in your organization's culture and environment.
Recent Comments
Categories
Archive