Browsing articles in "Database Design"
This month's webinar (2PM EDT/11AM PDT) focuses on how DBAs and Data Modelers can collaborate better.  You know what it's like: we both love our data and what databases to purr.  But what happens when our points of views differ?  Is performance more important that some data quality?  Should we all be using the same tools?  Who should be calling the shots?  Who should be "in charge"?  What deliverable should we be preparing?
Our webinars are very interactive.  We open the chat to everyone and offer a formal Q&A for asking questions and giving feedback to the panelists.  You can even join early to chat with us and we tend to stay about after to have "off the record" follow up conversations.  So this isn't a lecture, but an online community event to chat about what we can do as a team to provide data and database solutions to our organizations.
We are sponsored this month by CA Technologies, the makers of CA ERwin®.  Thanks, ERwin team!
You'll need to pre-register, but it's free.  Do it now.  It will be fun.
About the Presentation
We invite you to join us in this monthly DATAVERSITY webinar series, "Big Challenges with Data Modeling" hosted by Karen Lopez. Join Karen and two or more expert panelists each month to discuss their experiences in breaking through these specific data modeling challenges. Hear from experts in the field on how and where they came across these challenges and what resolution they found. Join them in the end for the Q&A portion to ask your own questions on the challenge topic of the month.
This Month's Panelists
Yanni Robel, Lead DBA, Database Operations Team at Amazon.com

Yanni (@yannirobel)  manages the Database Operations team at Amazon.com in Seattle, WA. She is a very active Senior Database Administrator as well, leveraging more than a dozen years of experience working with Microsoft SQL Server products and technologies.Yanni specializes in bridging communications between the business, the developers, the sysadmins, and the DBAs to help everyone understand what it is that they depend on. As an active member in the SQL community, previous developer, and parent, Yanni knows the importance of knowing what you don't know and leveraging the collective knowledge of others and the community to learn and grow. Yanni is pleased to give back to peers, coworkers (past & present), and recruiters by sharing knowledge.

Javed Mati, Sales Director, Myriad Solutions UK Ltd
Paul Agnew


Paul Agnew is an author, consultant and speaker with more than 20 years experience in the data modeling and data integration fields in many different industries. He is the co-author (With Len Silverston) of The Data Model Resource Book Volume 3: Universal Patterns in Data Modeling, which describes universal data modeling patterns. Mr. Agnew, has been a featured speaker at the prestigious DAMA International conference, and has presented papers on many different aspects of data management field.Paul has extensive, hands-on experience working in many different industries, including financial services, insurance and re-insurance, health care, healthcare informatics, sales and marketing and manufacturing. Paul is an expert in solution architecture, data architecture, data quality, master data management, data warehousing, big data and data governance.
I'll be participating in this year's Enterprise Data World 28 April to 2 May in San Diego, CA.  If you register using the coupon code DATACHICK you can get $200 off a multi-day registration.  That code saves you $50 on a one-day registration.
On Thursday, 2 May I'm giving a half day workshop on the data modeling process:
S5: Advanced Data Modeling: Be Happier, Add More Value and Be More Valued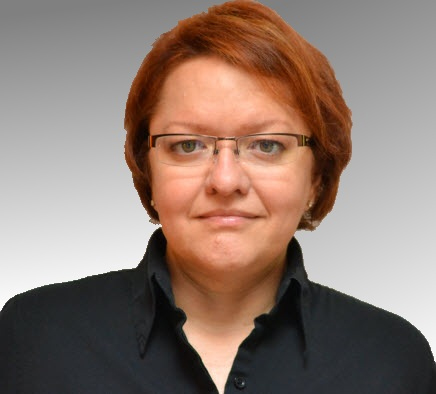 Karen Lopez
Sr. Project Manager & Architect
InfoAdvisors
Thursday, May 2, 2013


01:15 PM – 04:30 PM
Level: 
Advanced
In this advanced workshop, Karen Lopez covers how to make data modeling more relevant in 2012 and removing pain points for modelers and other team members. It includes how to be successful in an agile/scrum environment, how to make models valuable in a NoSQL project, how to better work with DBAs, Developers, Project Managers and how to sound and be more valuable.
This follows a workshop format, with both individual and team exercises. It is expected that attendees will have more than two years of hands-on data modeling and database design skills at the enterprise level.
Starting a Blog for Data Professionals
On Wednesday I'm doing a professional development session on getting started with blogging:  Starting a Blog: Easy Step Show and Tell for Data Professionals.  This session is nicely placed between the coffee and desserts segment on the exhibit floor and the ice cream social that happens right after.  I'm expecting a lot of sugar-motivated potential bloggers.
I'll also be doing some special activities with vendors and sponsors: watch your inbox for information from them about their events.
EDW is one of my favourite conferences of the year – part technical education, part data professional reunion, part data community revival.  You don't want to miss it. 
This month's Big Challenges in Data Modeling webinar is Thursday at 2PM EDT.  We'll be talking about better collaboration with developers and the development process.
I have a great panel:
Missy Wittman, Information Modeling Engineer Specialist, American Family Insurance

Missy Wittmann is an Information Modeling Engineer Specialist at American Family Insurance. Missy has worked in the data modeling field for over fifteen years in various roles. She started out as a business partner on a project that did some data modeling and enjoyed the process so much that she changed career paths. Missy has facilitated projects for Business Modeling, Logical and Physical Data Modeling. Most recently she has been participating in projects that are creating XML Schema's. Data Modeling is an exciting place to be in the world of technology. No matter what technology is being used to get the end result, we always need our blue-print!
Joe Devon, CoFounder, Diamond Web Services

Joe Devon is the co-founder of Diamond Web Services, a boutique web development shop based in Venice Beach; Startup Devs, a "Prototypes as a Service" company building MVP's for startups, and founding partner of Television Four, where he is building a technology channel.
Joe has been a computer programmer for more than 20 years, working on projects spanning Search Engine technology, Performance Management, scaling Wide Area Networks; for Internet backbone providers, Investment Banks, Telcos & Media.
Joe serves on the advisory boards of leading development industry conferences (Zendcon, Semtech) and for the educational program of Cross Campus. Joe is an organizer of several technology oriented meetup groups in Los Angeles and CoFounded Global Accessibility Awareness Day, bridging the gap between disabled citizens and the Internet.
Gwen Thomas, President, Data Governance Institute
Gwen Thomas is a Data Governance pioneer, founder of the Data Governance Institute, and publisher of the web's largest Data Governance resource at www.datagovernance.com. Gwen has personally assisted many large, mid-sized, and small organizations with their data strategies, data governance and stewardship programs, master data strategies, and other information practices. Gwen is a frequent presenter at industry data events and contributor to IT and business publications.
I'm expecting a lot of good discussion and sharing of tips about how data models and data modelers can best work with developers during fast-paced, get-er-done projects. 
Registration is free, but you need to do that to get the information to join.
This past weekend I attended SQL Saturday San Diego, AKA, #SQLSat157.  This was my first time speaking at this event and I want to give lots of thanks and kudos to the organizers for putting on a fine event.
Because I arrived in town early to meet with friends from both the space and data world, I was able to visit the San Diego Air and Space Museum.  It was fitting that it was the 50th anniversary of President Kennedy's Rice University speech on space exploration:
There is no strife, no prejudice, no national conflict in outer space as yet. Its hazards are hostile to us all. Its conquest deserves the best of all mankind, and its opportunity for peaceful cooperation many never come again. But why, some say, the moon? Why choose this as our goal? And they may well ask why climb the highest mountain? Why, 35 years ago, fly the Atlantic? Why does Rice play Texas?

We choose to go to the moon. We choose to go to the moon in this decade and do the other things, not because they are easy, but because they are hard, because that goal will serve to organize and measure the best of our energies and skills, because that challenge is one that we are willing to accept, one we are unwilling to postpone, and one which we intend to win, and the others, too.
Not only is this fitting for motivating a generation to invest in space exploration, it's fitting for professional development work, too.  We attend and speak at SQL Saturdays not because it's easy, but because we need goals to serve to organize the best of our energies and skills. I can't tell you how many times I've been inspired to learn something new because I saw a fellow community member demonstrate how it could help make life for end users or co-workers better.  And SQL Saturday gives me a full day of these sorts of workshops and demos…all for free.  How great is that?  It means giving up a Saturday and for those of us who travel to speak, 2-3 days plus expenses.  And yet every time I leave one, I think "That was so worth it".
Sessions
I spoke three times at this SQL Saturday: DB Design Throwdown, the Women in Technology Panel, and Career Management for Data Professionals.  Between those, I was able to see just a couple more sessions.  I really enjoyed Lynn Langit's (@lynnlangit | blog)  NoSQL for the SQL Server Developer.   Lynn did a fabulous job explaining the differences between SQL and NoSQL technologies, as well as demoing MongoDB and cloud-based technologies.  You should spend some time on her blog; she has a lot of great stuff with plenty of videos and demos.
I also had the pleasure of being on the WIT panel with Lynn.  This panel, moderated by Tara Kizer, focused mostly on how we can energize the next generation of girls (and boys) to be interested in IT careers.  Lynn is doing some fabulous stuff over on http://teachingkidsprogramming.org, where she and her partner, Llewellyn Falco (@llewellynfalco | blog )  are building a framework for, well, teaching kids programming.  
I talked about the importance of talking with girls in your life, which is my usual homework assignment for attendees.  Having someone in the IT profession share the fact that the industry isn't just about typing and programming can make a real difference to a girl who just needs to hear that IT professionals can make a difference in the world.  In fact, I have another blog post coming up soon on that topic.
Download the Database Design Throwdown: The Trailer presentation.
Download the Career Management for Data Professionals presentation.
I'll be doing two sessions at SQL Saturday San Diego this weekend:
The first is with co-presenter, Tom LaRock (@sqlrockstar | blog), where we debate, whine (Tom) and win (me)  several database design approaches and methods in front of a live audience (you!).  This is a warm up for our PASS Summit spotlight presentation.
Database Design Throw Down

Karen and Tom debate about the options and best practices of common and advanced design issues, such as: * Natural vs. Surrogate keys * NULL vs NOT NULL * Datatypes * Agile Database Design * Database Refactoring * Identity Crisis ? …and others. Bring your votes, your debates, and your opinions. Help us figure out who's right and who wrong…or less right.

Session Level: Intermediate
My second presentation is on career management.
Career Management for Data Professionals

Career Success in Data Management during Turbulent Times: A workshop on issues and ideas that today's data professionals can do to build their careers and networking skills with other data management professionals. Workshop topics will include: • Demonstrating your expertise • Building a portfolio of your success stories • Getting others to sell your skills and business value • Building & extending your data management skill set • 10 Steps to highlighting you and your work Bring your thoughts, ideas, and experiences.

Session Level: Beginner
There are many great speakers at this event and it's FREE for a full day of learning. Registration is still open, but it is common for these events to sell out before the event. Register now!
Recent Comments
Categories
Archive