Browsing articles from "April, 2013"
Rant Level: High. It's Friday. 
I was reading an ACM blog post by Judy Robertson about strutting, a tactic used by audience members at event.  Robertson discusses a specific type of this behaviour, done by IT people: nerd strutting. 
Garvin-Doxas and Barker (2004) refer to "strutting" as a style of interaction where people show off their knowledge by asking questions carefully designed to demonstrate that they know a lot about the topic, and quite possibly that they know more than everyone else around them. The problem with this in a learning situation is that students who lack confidence assume that they are the only person who doesn't understand, and quickly feel even more demoralised.
The full paper is available if you'd like to read about the study these researchers did on Defensive Climate in the Computer Science Classroom.
I'm betting you've seen this behaviour before.  In fact, I'd bet that if you attend enough events, you could name the people most likely to nerd strut before the speaker has even gotten 15 minutes into her presentation.  They ask questions, often sprinkled with references to product codenames, Greek philosophers, small startups and archaic error numbers.   They use highly jargonized terms.  They use insider terms. They want you to feel outside the inner circle.  They want you to know just how freaking smart they are.  But you know what's funny?  The vast majority of the people in the room can see what they are doing and silently smirk.   
I'm interested in hearing just what sorts of people fall for this bravado.  Everyone else in the room talks about how insanely annoying the behaviour is, but no one wants to do anything about it.  I'm not even sure what we can do about it, other than to ask audience members to stop.  
Insults R Us
Another tactic that nerd strutters do is sit in the audience and stage whisper criticisms of the speaker and the topics.  I find this incredibly annoying as an audience member.  It doesn't impress me, nor does it make me feel as if the strutmaster is actually convincing anyone he is superior. A variation of this is a group of people, chatting with each other and loudly snickering about the speaker or the topic.   
If you are sitting in a presentation and you find it too "level 100" for your tastes, you should just get up and find a presentation more fitting for your enormous brain…or whatever body part is keeping you from learning anything.
Why it Matters
I know, some of you are saying "But Karen, just ignore the @$$#@+s that do this stuff".  I do, mostly.  However, Garvin-Doxas and Barker found that the effect of many types of negative communication, even when it was not intended, has a negative impact on many students, especially women.  Yes, women should suck it up and learn to play the game of competition.  But we don't do it that well.  In general, women prefer a collaborative environment.   We love a bit of friendly competition. But one where team members insult others in public? Not so much.
The authors point to the fact that IT work is highly collaborative.  Supporting and enabling a culture of jabs, insults, mockery and distain works against that goal.  I hear people constantly ranting that topic X should not be on a conference agenda because it is isn't what *they* want  learn.  I say "choose another session – there are several other tracks".  When I see someone nerd strut in front of an entire audience, I want to call them out – tell them they are showing off.  We can all tell when a question isn't really a question. I don't do call people out on this, though, because no one else does.
What to Do
Robertson gives 3 tips in her blog post on dealing with nerd strutting.  Go read them.  I'd love to see the community deal with this in a consistent, collaborative way.
I'd like to add to them:
1. Encourage others to ask questions during presentations.  One of the reasons why many nerd strutters can do what they do, often several times in the same session, is that very few people ask questions or give commentary.  If enough people are asking legitimate questions, then the strutters get less show time.
2. Ask the Insult R Us people to take their conversation elsewhere. It's annoying enough to hear anyone ramble on while you are trying to listen to the speaker.  It's not rude or unfair to ask people, no matter what they are talking about, to either be quiet or to wander somewhere else.
3. Stand up to people who insult the work of others.  This one is the biggest pet peeve of mine.  It's fine for people to be proud of their own work.  It's not cool for them to insult the work of others just because they think it's easy or low-level stuff. I don't just draw boxes and lines all day.  BI professionals don't just draw bar charts all day.  Developers don't just type all day.  We all have difficult jobs.  I don't need to step on someone else to raise myself up.  I will continue to speak out to the people who need to insult others.  I'm hoping you can, too.
Community Impact
From the paper:
Finally, when people communicate certainty in a dogmatic fashion, they also tend to communicate a low tolerance for disagreement. When defensive communication becomes habitual in a social context, it engenders a "defensive climate." Distrust of others becomes the norm, resulting in a social environment privileging competition over cooperation.
We all need to recognize that this negative behaviour hurts everyone.  It poisons the community.  It drives people away, especially new community members and those who want to work together to solve problems and build the community.   And we all need to work together to keep people focused on making the community an inclusive, inviting environment.
Garvin-Doxas, K. and Barker, L. J. 2004. Communication in computer science classrooms: understanding defensive climates as a means of creating supportive behaviors. J. Educ. Resour. Comput. 4, 1 (Mar. 2004), 2. DOI= http://doi.acm.org/10.1145/1060071.1060073
.
Some people believe that in an age of Facebook, Foursquare and Twitter, we should give up all our expectations of privacy.  While I agree that I've been shocked by the amount of personal information that people share (sometimes even how much I share), I still believe that organizations need to have the right technologies, policies and training in place to protect abuse of personal and sensitive data.
In a wilful privacy breach in 2011, a clerk at British Columbia's insurance bureau (ICBC) accessed customer data in order to intimidate employees of another organization. One of the victims has launched legal proceedings against ICBC for failing to have suitable data protections in place.   ICBC is a sort of universal automobile insurance organization in BC – everyone who wants a driver's license there must get their insurance via this organization, so their data collection covers most adult BC residents.
Annette Oliver isn't just worried about sensitive information being made public, but about how that data was used to terrorize her family and co-workers.
Annette Oliver alleges in her lawsuit that her husband's van was torched on April 17, 2011, at about 2 a.m., which police believe was an arson.

Then on June 1, 2011, Oliver claims, she was at home when she heard three loud bangs at about 5 a.m. and discovered three bullet holes in the front of her house.

Oliver says her husband and two daughters were home at the time.
This wasn't an isolated case: others had their cars burned and homes shot.
Three months later, on Dec. 14, 2011, the RCMP revealed the investigation had found a link to an ICBC employee, who allegedly accessed personal information of 65 people, including 13 identified as victims who were targeted.

ICBC said at the time the employee under investigation was a woman who had been at ICBC for 15 years before she was fired in August 2011
It appears from the lawsuit that ICBC did not use monitoring technologies to monitor access.  Or that they weren't using them correctly.  I'm always surprised by organizations that steward customer data and don't do much to properly care for that data.   We'll see in the end whether or not ICBC had suitable protections.
Myths about Data Protection
Data privacy breaches don't really hurt people.  This one makes me mad.  Even something less physically harmful like having their identities stolen can cause years of trouble for your customers, not to mention great financial harm. But data breaches can and do physically harm people. 
Data privacy is about secrecy.  No, data privacy protection is about controlling the usage of data for only the reasons for which it was collected. Among other things.
If the data is available elsewhere, it doesn't need to be protect in our database. No, IT professionals still have a duty to protect personal and sensitive data in their care.
Data wants to be free, so we shouldn't control how it's used within the organizations.  Yeah? My cats want to be free, too.  And we still don't let them outside.
Data protection is just a technology issue.  Data protection is just a training issue.  Data protection requires technological, process and people-based solutions.
Encryption is all we need to do.  No, because if people can read the data or download it, it's not encrypted any more.  Encryption helps when people walk away with the data.  But people who use the data don't see encrypted data.
Data privacy requirements can be applied after the system goes into production.  This one drives me crazy.  Data protection requires effort at all phases of a project.  There architectural, design, development, deployment and maintenance components to be addressed.  There are policy and procedures to be developed.  There is monitoring and alerting to be practiced. 
You know my mantra. Love your data because it's not really yours.  You have a professional duty to ensure it's safe.
Read the full story at Metronews
Justice Institute employee sues ICBC for privacy breach that allegedly led to her vehicle torched, bullets fired at home
Today's SQL Server 2012 Anniversary question is:

I thought the image I created above might inspire you.
Follow @SQLServer on Twitter and answer their daily questions to win fame and prizes.
Good luck!
I'll be participating in this year's Enterprise Data World 28 April to 2 May in San Diego, CA.  If you register using the coupon code DATACHICK you can get $200 off a multi-day registration.  That code saves you $50 on a one-day registration.
On Thursday, 2 May I'm giving a half day workshop on the data modeling process:
S5: Advanced Data Modeling: Be Happier, Add More Value and Be More Valued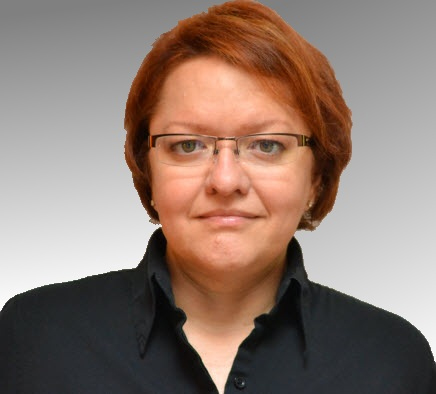 Karen Lopez
Sr. Project Manager & Architect
InfoAdvisors
Thursday, May 2, 2013


01:15 PM – 04:30 PM
Level: 
Advanced
In this advanced workshop, Karen Lopez covers how to make data modeling more relevant in 2012 and removing pain points for modelers and other team members. It includes how to be successful in an agile/scrum environment, how to make models valuable in a NoSQL project, how to better work with DBAs, Developers, Project Managers and how to sound and be more valuable.
This follows a workshop format, with both individual and team exercises. It is expected that attendees will have more than two years of hands-on data modeling and database design skills at the enterprise level.
Starting a Blog for Data Professionals
On Wednesday I'm doing a professional development session on getting started with blogging:  Starting a Blog: Easy Step Show and Tell for Data Professionals.  This session is nicely placed between the coffee and desserts segment on the exhibit floor and the ice cream social that happens right after.  I'm expecting a lot of sugar-motivated potential bloggers.
I'll also be doing some special activities with vendors and sponsors: watch your inbox for information from them about their events.
EDW is one of my favourite conferences of the year – part technical education, part data professional reunion, part data community revival.  You don't want to miss it. 
My general advice on this question (and I get it a lot) focus more on fit to your organization and technical environment than on specific features. I should disclose that we partner with most the major data modeling tool vendors, but we don't make any money from the sales of such tools.  We aren't a reseller and don't get any referral fees.  The partner programs I'm part of with these vendors is closer to an MVP or Ace program.
Target DBMS and Development Tool Support.
It depends on what your target DBMSs and data stores are, of course.  While I am a huge fan of modeling for the knowledge, to document the business, and to be able to communicate requirements, ultimately to get the full value of modeling we need to ensure that our modeling products are directly able to support development and implementation activities as well as all the requirement gathering.
I see weaker returns on the value of modeling when the chosen modeling tool cannot be easily consumed by developers in their tools, or when the tool cannot forward and reverse engineer databases.  This also include XML files, non-relational DBs and even the most common database in the world, Excel.
I consider this one factor the most important of all in the post. 
Modeling Not Just Drawing
Every obstacle between the data models and another person's ability to consume them is an obstacle for the models being integrated into the full development and support lifecycle.  There's very little chance of Model Driven Development being successful if all that wonderful data model goodness has to be retyped (and reinterpreted) into someone else's process or products.
A data modeling tool needs to support the highly-iterative nature of data modeling.  Drawing and database diagramming tools rarely have the ability to compare and resolve differences between models and databases.  I do these types of compares many times a day, across many models and databases.
Data modeling tools also allow data architects to design and record important information beyond what might appear in an ERD or DDL.  These features include security, encryption, capacity planning, data privacy and a slew of other critical data requirements.  In shops where a diagramming tool such as Visio is used for data modeling, these important meta data items are typically buried in a spreadsheet or document.  They can't be easily searched or reported on, nor easily shared across projects.
Vendor Tech Support
When you buy a data modeling tool you aren't just buying a product – you are investing in a vendor.  Log a few tickets during evaluation.  Learn how well support works.  Remember, the vendor will never treat you better than when you were considering a purchase. If support is slow or non-existent it's not going to get better after you buy.  Don't use your sales person as the support person.  They may be great but they might not be your sales person tomorrow. You are evaluating the support process and system, not one person.
If the vendor says that tech support isn't available to evaluators, ask them why not and tell them you need to evaluate them as well as their product.
Future Support
The technical architecture landscape is changing faster than most vendors can respond.  The good news is that often that means it's changing faster than your organization can change as well.  However, you need to review the history of releases of the product to assess the responsiveness of the vendor to changes in the industry.  Sure, past performance is not a guaranteed indicator of future behaviour. It is something to consider, though.
Ask to see public roadmaps or presentations about products/features in development.  Vendors can't always share a lot of details but generally they have information they can share either at a high level or features that are currently in beta testing.
Licensing Options
I don't know about you, but my work happens in many locations and across many devices. As much as I'd like to buy a separate license for every desktop, laptop and tablet I own, I'm not going to do that. I do most of my modeling on a desktop with three screens because it makes me more productive. However, when I am in a meeting I want to use my laptop or tablet. If the only licensing scheme available is via device or MAC address I either have to buy multiple licenses or remote into my desktop to do the work. Neither one reflects how modelers really work. Licensing options such as floating/concurrent or user-based do.
Usability
If common tasks take hours instead of seconds the cost of using the tool may exceed the value it can deliver no matter how pretty your models are.  If publishing models takes more than a few minutes you won't publish (share) as often. You'll want to evaluate the full lifecycle of modeling, including forward and reverse engineering, printing, publishing, sharing, exporting, importing…everything a professional data modeler needs to do to get his job done.
Version Control
A team of data modelers (even a team of one + co-workers like developers and DBAs) must have real version control for models.  That means not at the file level but at the object level within the model.  A tiny change in one part of the model can ripple throughout the model completely unseen on the current diagram.  The ability to compare the impact of a change to previous versions of the model is critical. Because data models are typically persisted in a proprietary format third party version control tools like Subversion can only detect changes at the full file level, not at the object level.
A drawing tool isn't going to have these features.
Enterprise-readiness
If the tool doesn't fit well within a corporate IT environment it's going to be difficult to get support from your own IT resources. Support for the types of requirements you'd have for a business application is key.  Active Directory, password complexity requirements, installation permissions required, target DBMSs supported, data file location configuration are just some of the examples of things to evaluate.
Your data models are production data for you, the modeler. You want production level support from your company's IT resources.  If the product isn't enterprise ready, you're going to have a tough time getting that support.
Community Support
A vendor that participates and supports professionals in the field is one that is demonstrating how much they want to see users of their products succeed.  Do they have product evangelists who help users succeed by blogging, creating videos, speaking at events, etc.?
Does the vendor sponsor user groups? Conferences you attend?  Do they have a user group they fund?  Do they they have a form product advisory group that helps product management understand the needs of data modelers in the field?
A vendor that gives back to the community is more likely to deliver the product features you need, plus help you be successful at data modeling.
Price
All of the above features come at a cost, as do all enterprise class tools.  But organizations are going to pay those costs whether or not they use Excel, Visio or FreeDrawingTool to manage their data architectures or a real data modeling tool.  In my experience the real costs using these "cheap workarounds" greatly exceeds the costs of using a real enterprise data modeling tool due to lost productivity, data modeling errors, lack of reuse and wasted business user time in recreating the same data models over and over again. 
Finally…
Data modeling is more than diagramming tables.  ERDs show about 10% of the information in a professional data model.  You need tools that support your environment and data modeling goals.   It's less expensive, faster to model and your models will continue to deliver benefits for years and decades afterwards.
Recent Comments
Categories
Archive