Today Chris Hadfield of the Canadian Space Agency talked from the International Space Station to students at Chris Hadfield Public School in Milton, ON.  One of the questions was "How can I become an astronaut?".    In answering this question, Hadfield addressed career aspirations in general:
"The things I'm doing now, it's because I started working at it when I was your age."

"Decide what you might want to be and then start turning yourself into that person."

"You can start to turn yourself into an astronaut today. It doesn't happen just like that, but every single decision you make turns you a little bit into the person you want to be tomorrow and the day after that…"

"You have to turn yourself into who you want to be."
By the way, the kids certainly did prepare for the event: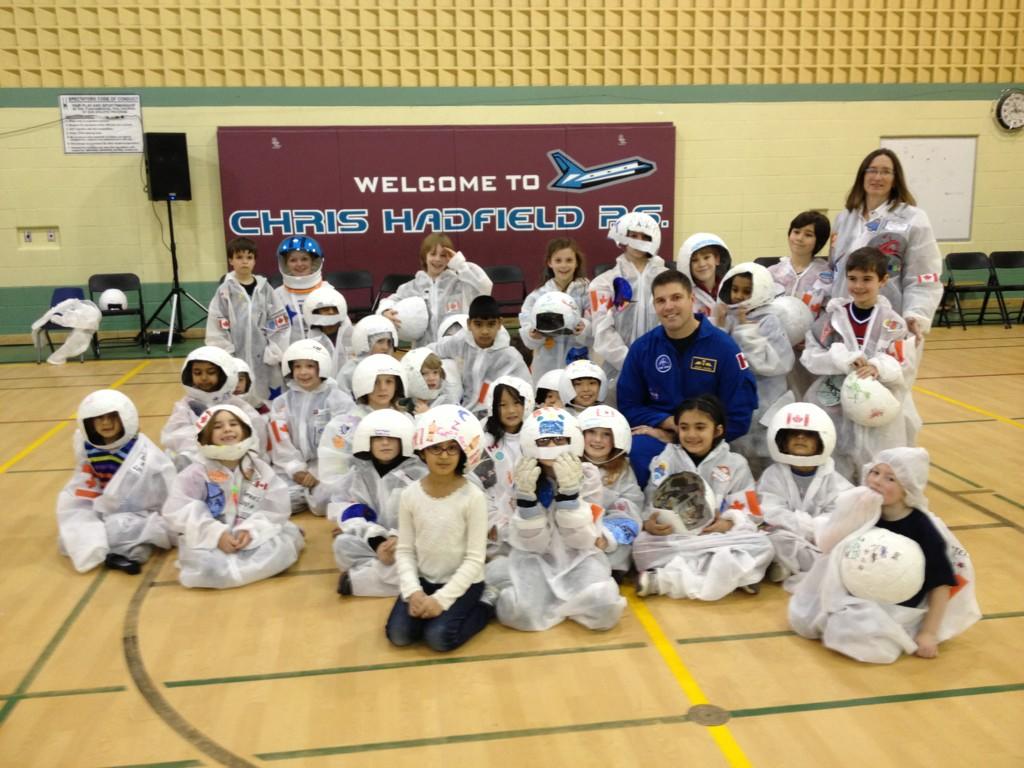 Chris Hadfield talks to Chris Hadfield Public School.
By the way, the CAPCOM for today was Astronaut Clay Anderson, who is retiring after 30 years of service to NASA.
I thought Cdmr. Hadfield's answers were pretty good advice for the kids.  And for us.  What are you doing today that will turn you into the person you want to be?
Recent Comments
Categories
Archive